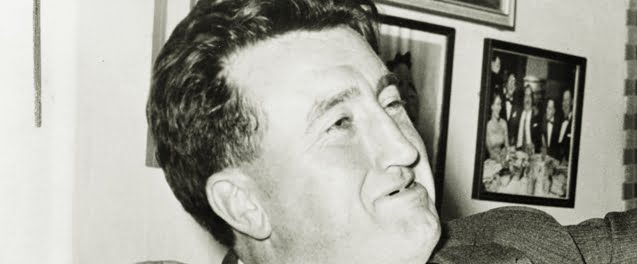 Brendan Behan, Borstal boy and author
To listen to this post, click here – 
On this day in 1967 Brendan Behan's play Borstal Boy, based on his own life, was premiered in Dublin. The story depicts a young, fervently Republican Behan, imprisoned for his terrorist activities, who learns that he has a lot in common with his Protestant, British fellow prisoners.
Behan was also a poet, short story writer and novelist whose work was hugely successful. He learnt the Irish language while in prison and also lived in Paris. He was given to sayings such as: "I didn't turn to drink, drink turned on me", and "I have joined alcoholics anonymous – I am drinking under an assumed name!".  Behan was a soldier in an armed struggle that continued for many years..
Today's soldier poem is about the American Civil War:
When Johnny comes marching home again
Hurrah! Hurrah!
We'll give him a hearty welcome then
Hurrah! Hurrah!
The men will cheer and the boys will shout
The ladies they will all turn out
And we'll all feel gay
When Johnny comes marching home.
The old church bell will peal with joy
Hurrah! Hurrah!
To welcome home our darling boy,
Hurrah! Hurrah!
Get ready for the Jubilee,
Hurrah! Hurrah!
And we'll all feel gay
When Johnny comes marching home.
Today I will remember all those in prison that they may come to a better life.
Photo source: US Library of Congress