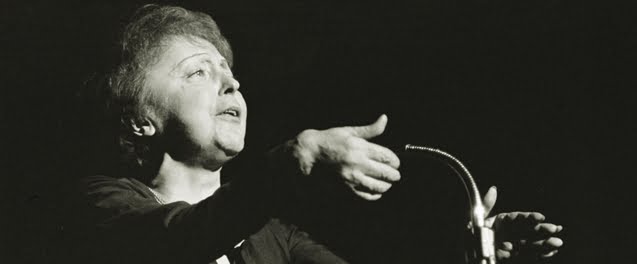 Édith Piaf, the little sparrow
To listen to this post, click here –
On this day in 1963 the great French singer Édith Piaf died aged 47.
Born Édith Giovanna Gassion in Belleville, Paris, her mother was an Italian café singer and her father was a street acrobat. Édith's parents soon abandoned her, and she was brought up by her grandmother who ran a brothel.
She began to earn a precarious living as a street singer and in 1935 was discovered by Louis Leplée, a successful club owner. Soon she was famous. Her nervous energy and small stature inspired the nickname La Môme Piaf (The little Sparrow).
Here is a poem by Khalil Gibran about children and how to treat them:
And a woman who held a babe against her bosom said, 'Speak to us of Children.'
And he said:
Your children are not your children.
They are the sons and daughters of Life's longing for itself.
They come through you but not from you,
And though they are with you, yet they belong not to you.
You may give them your love but not your thoughts.
For they have their own thoughts.
You may house their bodies but not their souls,
For their souls dwell in the house of tomorrow, which you cannot visit, not even in your dreams.
You may strive to be like them, but seek not to make them like you.
For life goes not backward nor tarries with yesterday.
You are the bows from which your children as living arrows are sent forth.
The archer sees the mark upon the path of the infinite, and He bends you with His might that His arrows may go swift and far.
Let your bending in the archer's hand be for gladness;
For even as he loves the arrow that flies, so He loves also the bow that is stable.
Today I will remember the disadvantaged and the destitute, that their lot may be improved.
Photo source: Dutch National Archives