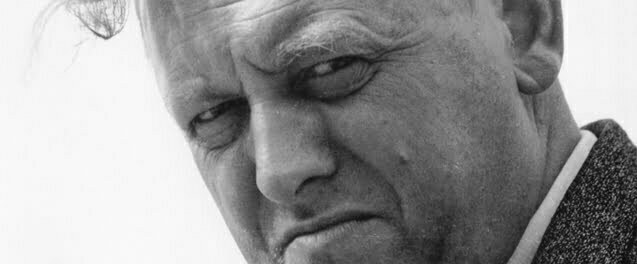 Kurt Schwitters makes art out of detritus
On this day in 1887 the German British artist and writer Kurt Schwitters was born.
He came to England  before World War II and was interned as a German citizen but managed to keep working on his art. He saw his work as making something new out of what was available and is chiefly known of his collages made out old printed material and other detritus. Schwitters lived his last years in the Lake District and died poor and generally unknown though his influence has since been acknowledged by major artists including Robert Rauschenberg and Damien Hirst. He was never able to return to Germany and died in 1948, one day after being granted British citizenship. Schwitters could be said to be a man who 'hid his light under a bushel'. A bit like this lovely poem by Katherine Mansfield, Secret Flowers:
Is love a light for me? A steady light,
A lamp within whose pallid pool I dream
Over old love-books? Or is it a gleam,
A lantern coming towards me from afar
Down a dark mountain? Is my love a star?
Ah me! – So high above so coldly bright!
The fire dances. Is my love a fire
Leaping down the twilight muddy and bold?
…The flower petals fold. They are by the sun
Forgotten. In a shadowy wood they grow
Where the dark trees keep up a to-and-fro
Shadowy waving. Who will watch them shine
When I have dreamed my dream? Ah, darling mine,
Find them, gather them for me one by one
Today I will work to make the best use out of whatever is available both in myself and elsewhere.