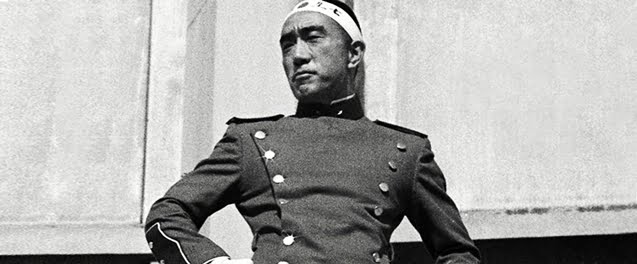 Yukio Mishima – Japan's extreme self publicist
To listen to this post, click here –
On this day in 1970 the Japanese poet and writer Yukio Mishima committed ritual suicide. Considered one of the most important Japanese authors of the 20th century, he was nominated three times for the Nobel Prize for Literature.
He is chiefly famous in the West for the manner of his death by suicide (seppuku) which he had apparently planned in advance. He and his companions had staged a coup on part of the military establishment, which they hoped would result in reinstatement of the Emperor; it did not work and had little effect. Mishima then stabbed himself in the stomach and was later beheaded by a close companion, as the ritual demanded.
These lines were found by a man who committed suicide in a deep forest, in 1838:
Here, where the lonely hooting owl
Sends forth his midnight moans,
Fierce wolves shall o'er my carcase growl,
Or buzzards pick my bones.
No fellow-man shall learn my fate,
Or where my ashes lie;
Unless by beasts drawn round their bait,
Or by the ravens' cry.
Yes! I've resolved the deed to do,
And this the place to do it:

Sweet steel! Come forth from your sheath,
And glist'ning, speak your powers;
Rip up the organs of my breath,
And draw my blood in showers!
I strike! It quivers in that heart
Which drives me to this end;
I draw and kiss the bloody dart,
My last – my only friend!
Today I ask to be content with my lot and resist the urge to be overly dramatic or too famous, at the cost of my inner serenity.