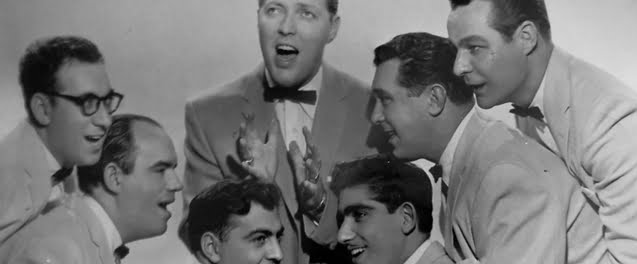 Bill Haley, twentieth century Shaker
On this day in 1955 the recording Rock around the Clock by Bill Haley and the Comets reached number one in the Billboard listings.
It was not the first Rock'n Roll record, nevertheless it is widely considered to be the song that brought Rock'n Roll into mainstream culture around the world. In 1955 the Second World War was a recent memory. In Britain, rationing had ended a few months previously and austerity was still much in evidence.
The impact of this recording was huge and its influence for change massive. Though it sounds dated today, in the fifties it caused riots among teenagers in schools and cinemas and opened the world to pop culture. Rock'n Roll moved on to Elvis, Little Richard and others. Bill Haley and the Comets were soon left behind, but they started it all.
Haley died alone in 1981, in the shed at the end of his garden where he lived, relatively unknown. He was well aware that people thought of him as avuncular and a little embarrassing but Pop owes him a great debt. Today's poem is the original Shaker tune for which Lord of the Dance was later written. Simple Gifts was written by Elder Joseph while he was at the Shaker community in Alfred, Maine. The Shakers were an eighteenth century religious sect who encouraged dancing as a form of prayer.
These are the lyrics (I wonder if Bill Haley ever heard them):
'Tis the gift to be simple, 'tis the gift to be free
'Tis the gift to come down where we ought to be,
And when we find ourselves in the place just right,
'Twill be in the valley of love and delight.
When true simplicity is gained,
To bow and to bend we shan't be ashamed,
To turn, turn will be our delight,
Till by turning, turning we come 'round right.
Today I ask to accept change positively and to enjoy the new experiences that it brings.