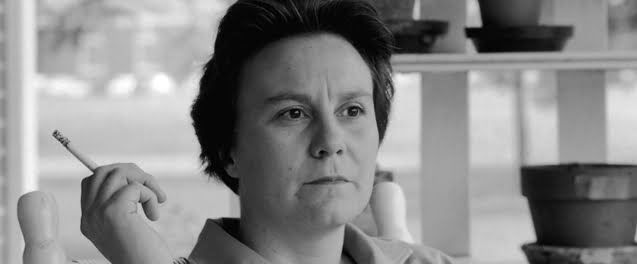 Harper Lee was a friend of Truman Capote
On this day in 1926 the American author Harper Lee was born. She lived in Monroeville, Alabama as a child, down the road from her friend Truman Capote.
Her bestselling novel about racism and injustice in the Deep South, 'To Kill a Mockingbird', largely mirrored her own life – her father was a respected attorney who defended black people accused of murder and failed to get an acquittal. It won her the Pulitzer Prize and the Presidential Medal of Freedom. The book sold over ten million copies and she never wrote another one saying she could not go through the emotional pain of publication again.
Here is a poem by Bengali poet Rabindranath Tagore, Lost Star:
When the creation was new and all the stars shone in their first
Splendour, the gods held their assembly in the sky and sang
'Oh, the picture of perfection! The joy unalloyed!'
But one cried of a sudden
—'It seems that somewhere there is a break in the chain of light
And one of the stars has been lost.'
The golden string of their harp snapped,
Their song stopped, and they cried in dismay
—'Yes, that lost star was the best,
She was the glory of all heavens!'
From that day the search is unceasing for her,
And the cry goes on from one to the other
That in her the world has lost its one joy!
Only in the deepest silence of night the stars smile
And whisper among themselves
—`Vain is this seeking! Unbroken perfection is over all!'
Today I will remember the words of St Peter: 'be ye all of one mind, having compassion one for another, not rendering evil for evil'