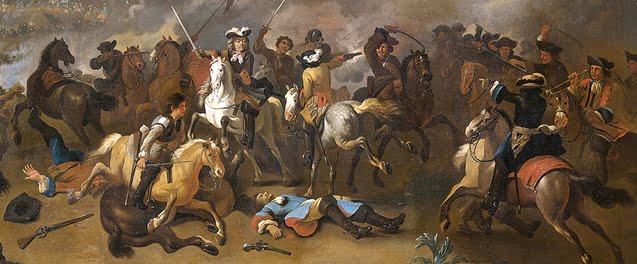 The Boyne, where King Billy met King James
On this day in 1690, The Battle of the Boyne was fought between two rival claimants of the English, Scottish, and Irish thrones – the Catholic James II and the Protestant William III.
The battle, won by William, was a turning point in James's unsuccessful attempt to regain the crown. This pivotal moment for the Protestant ascendancy in Ireland has been marked ever since, with marching, rioting and other violence. The battle is nowadays commemorated on the twelfth of July and remains the most important day in the 'marching season' in Northern Ireland. The Peace Process has seen success over the past decade and the hope is that this will continue.
This poem by Arthur Hugh Clough refers to the struggle for peace, Say Not the Struggle Nought Availeth:
Say not the struggle nought availeth,
The labour and the wounds are vain,
The enemy faints not, nor faileth,
And as things have been they remain.
If hopes were dupes, fears may be liars;
It may be, in yon smoke concealed,
Your comrades chase e'en now the fliers,
And, but for you, possess the field.
For while the tired waves, vainly breaking
Seem here no painful inch to gain,
Far back through creeks and inlets making,
Came, silent, flooding in, the main.
And not by eastern windows only,
When daylight comes, comes in the light,
In front the sun climbs slow, how slowly,
But westward, look, the land is bright.
Today I ask that I will be quick to forgive those who have hurt me.