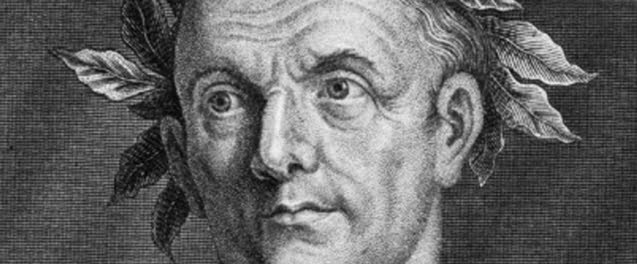 Julius Caesar starts the fashion for dictatorship
On this day in 100BC Julius Caesar was born.
Nearly two thousand years later, the name of this man still stands for power and military success. At this time Rome was a republic and already the greatest power in the Mediterranean area. The conquests and excesses of the empire were still to come.
Julius Caesar was essentially a politician and a general. In 55BC he invaded Britain as part of his campaign in Gaul of which he was governor. However, his main goal was always political supremacy at home and returning with an army in 49BC, he won the ensuing civil war and had himself declared Dictator and in 44BC he had himself declared Dictator for life – this proved too much for his enemies. In the same year he was assassinated.
Shakespeare tells us in his play Julius Caesar how a man who once bestrode the narrow world like a Colossus was laid low by treachery and how death equalises us all. Here is part of the great speech by Mark Anthony from the play:
Friends, Romans, countrymen, lend me your ears;
I come to bury Caesar, not to praise him.
The evil that men do lives after them;
The good is oft interred with their bones;
So let it be with Caesar. The noble Brutus
Hath told you Caesar was ambitious:
If it were so, it was a grievous fault,
And grievously hath Caesar answer'd it……
..You all did love him once, not without cause:
What cause withholds you then, to mourn for him?
O judgment! Thou art fled to brutish beasts,
And men have lost their reason. Bear with me;
My heart is in the coffin there with Caesar,
And I must pause till it come back to me
Today I ask that I will not allow my ambition to influence the choices that I make each day.