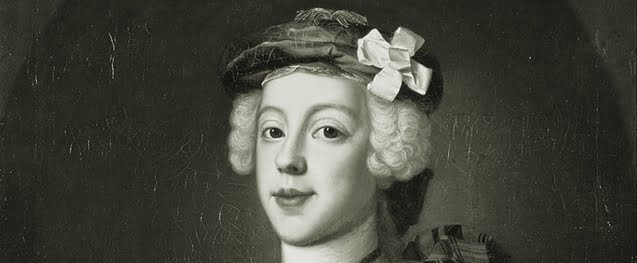 Bonnie Prince Charlie was a flop
To listen to this post, click here –
On this day in 1745 Charles Stuart (the Young Pretender) landed on Eriskay in the Hebrides with a dozen supporters to begin his bid for the thrones of England and Scotland.
Though only twenty-four when he arrived, Charles quickly gained wide support in the Highlands before entering Edinburgh in September with over two thousand men. Winning the battle of Prestonpans he marched South, reaching Derby before being forced to retreat.
The crushing defeat of his Jacobite forces at Culloden the following April effectively finished the Jacobite rebellion but Charles' subsequent escape and successful eluding of his English pursuers over the ensuing five months ensured that he became a romantic hero to many as 'Bonnie Prince Charlie'.
After the debacle of the 'forty-five' the Hanoverian government pursued a ruthless policy of attrition against Jacobite supporters and the wearing of tartan and the kilt were banned until 1782. Charles died in Rome in 1788, a sad and drunken old man who never managed to make a comeback.
Today's song is a sad Jacobite refrain of regret, written probably thirty years after 1745:
Bonnie Charlie's now awa'
Safely owre the friendly main;
Mony a heart will break in twa,
Should he ne'er come back again.
..English bribes were aa in vain,
An e'en tho puirer we may be;
Siller canna buy the heart
That beats aye for thine and thee
Sweet's the laverock's note and lang,
Lilting wildly up the glen;
But aye to me he sings ae sang,
Will ye no come back again?
Today I will remember: it is better to try and fail, than not to try at all.