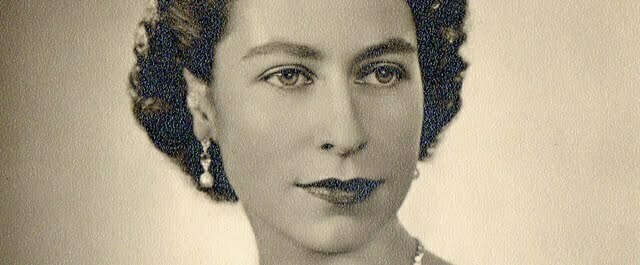 Queen Elizabeth II did not expect the Throne
On this day in 1926 Queen Elizabeth II was born, in Mayfair, London. Her father had never expected to become monarch and nor did she. It was only in 1938, when her uncle Edward was famously 'pinched' by Mrs Simpson and abdicated, that everything changed for them. Today she is a worldwide icon of Britishness and a role model to millions. In 1947, on her twenty first birthday she made this pledge: "I declare before you all that my whole life, whether it be long or short, shall be devoted to your service and the service of our great imperial family to which we all belong." Probably nobody expected her to be still living by these principles well into the twenty first century. Here is Shakespeare's Sonnet 30 – nobody knows to whom it was addressed, it might even have been Queen Elizabeth I:
When to the sessions of sweet silent thought
I summon up remembrance of things past,
I sigh the lack of many a thing I sought,
And with old woes new wail my dear time's waste:
Then can I drown an eye, unused to flow,
For precious friends hid in death's dateless night,
And weep afresh love's long since cancelled woe,
And moan the expense of many a vanished sight:
Then can I grieve at grievances foregone,
And heavily from woe to woe tell o'er
The sad account of fore-bemoanèd moan,
Which I new pay as if not paid before.
But if the while I think on thee, dear friend,
All losses are restored and sorrows end."
Today I will welcome the differences that make each one of us special – I will be happy in myself because today I will do my best in everything.