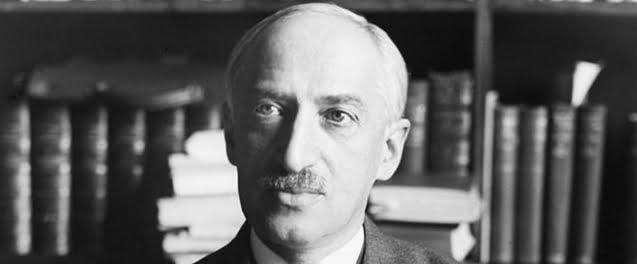 Andre Maurois fights the Nazis
On this day in 1885 the French writer and politician Andre Maurois was born.
Maurois spent time in Britain before the fall of France in 1940 and was a pronounced Anglophile who wrote biographies of Disraeli, Dickens, Shelley and Byron as well as Balzac, George Sand and Victor Hugo.
A French Academician, he moved to America to work against Nazi propaganda. Born Emile Hertzog, he changed his name to Andre Maurois in 1947.
Here is a poem by the English poet that Maurois most admired – Percy Bysshe Shelley, Love's Philosophy:
 
The fountains mingle with the river,
And the rivers with the ocean;
The winds of heaven mix forever
With a sweet emotion;
Nothing in the world is single;
All things by a law divine
In another's being mingle–
Why not I with thine?
See, the mountains kiss high heaven,
And the waves clasp one another;
No sister flower could be forgiven
If it disdained its brother;
And the sunlight clasps the earth,
And the moonbeams kiss the sea;–
What are all these kissings worth,
If thou kiss not me?
Today I will remember the words of Andre Maurois:
"Often we allow ourselves to be upset by small things we should despise and forget. We lose many irreplaceable hours brooding over grievances that, in a year's time, will be forgotten by us and by everybody."