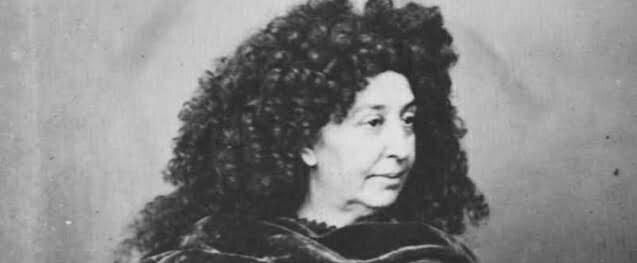 George Sand breaks free of convention
On this day in 1804 was born the French writer Armandine Aurore Lucille Dudevant (nee Dupin), whose pseudonym was George Sand.
This rebellious, cross-dressing, cigar-smoking, scandalously-acting woman is remembered today less for her writing than for being herself; the freedom that she represented, the boundaries that she completely ignored, the propriety she didn't care about, the lives she changed.
Romantically linked to many famous names in the world of art and culture, including Chopin, Liszt and de Musset, she fearlessly cut a swathe through male chauvinist attitudes, at least a century ahead of her time. She is a shining embodiment of the maxim 'know thyself – be thyself' and women today have much to thank her for. The world today likes conformity. Idiosyncratic people may be tolerated and even admired at times, but we can't handle too many. Yet we are all unique and should strive to be ourselves.
Today's poem is part of a longer work, The Holy Office by James Joyce; I think it describes George Sand rather well:
So distantly I turn to view
The shamblings of that motley crew,
Those souls that hate the strength that mine has
Steeled in the school of old Aquinas.
Let them continue as is meet
 To adequate the balance-sheet.
Though they may labour to the grave
My spirit shall they never have
Nor make my soul with theirs as one
Till the Mahamanvantara be done:
And though they spurn me from their door
My soul shall spurn them evermore.
Today I ask that I will always strive to know myself and be true to myself, whatever others may say.