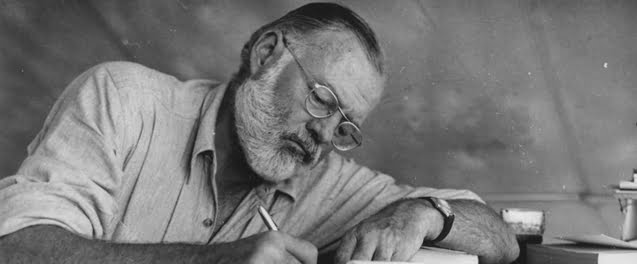 Ernest Hemingway, for whom the bell tolled
On this day in 1961 the author Ernest Hemingway died by his own hand – he used his favourite shotgun.
One of the greatest writers of the twentieth century, Hemingway wrote many books such as: For Whom the Bell Tolls and A Farewell to Arms, about strong men in harsh and dangerous situations. He was a lover of bullfighting, hunting, big game fishing and skiing.
For much of his life, his struggle with his own demons showed in the form of heavy drinking and bouts of depression. At its best, his writing was very simple and very direct: "The world breaks everyone and afterward many are strong in the broken places. But those that will not break it kills. It kills the very good and the very gentle and the very brave impartially. If you are none of these you can be sure it will kill you too but there will be no special hurry."
Very few people show their true selves consistently in what they do and what they say. A lot of us want to hide the truth in case it might show us in a bad light. The problem with doing this is that others don't get to see who we really are and thus can't give us the help that we may need. In his troubled family, Hemingway's father and two of his siblings also committed suicide. Although Hemingway can be said to have lived life to the full, it seems that he couldn't live with himself.
This poem, The Touch by James Graham, Marquis of Montrose (executed in 1650 for treason) is about living life to the full:
He either fears his fate too much,
Or his deserts are small,
That puts it not unto the touch,
To win or lose it all.
And here is fellow Scot Robert Burns' Epigram on a suicide:
Earthed up, here lies an imp o'hell,
Planted by Satan's dibble;
Poor silly wretch, he's damned himsel',
To save the lord the trouble.
Today I will remember all those in emotional distress.