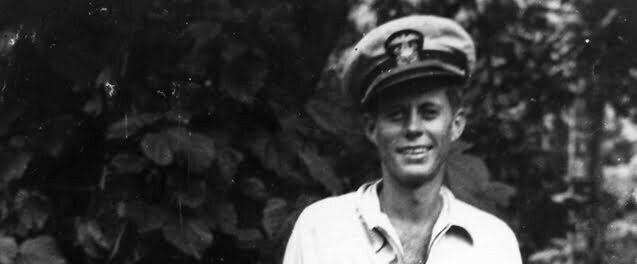 J F Kennedy – hero with a secret
To listen to this post, click here – 
On this day in 1963 US President John F Kennedy was assassinated in Dallas, Texas. The shock of this event will be remembered by anyone alive at the time. Our knight in shining armour had been taken from us.
In fact, as later years revealed, Kennedy was no angel, as is true of many great men. The real Kennedy, as opposed to the celebrated hero promoted by his family, lacked true greatness because, while he had courage, he was deficient in integrity, compassion, and temperance. He was also a serial womaniser. "Dad told all the boys to get laid as often as possible," John Kennedy told a reporter, and "I can't get to sleep unless I've had a lay."
Judging by the number of call girls, waitresses, office staff, actresses and other men's wives who claim to have 'known' him, he can have had few sleepless nights. What Kennedy did have however, was a capacity to inspire others to great things, and the thousand days of his presidency led the world to feel that they had a leader, at a time of fear and uncertainty.
On this day in 1963 they lost that inspiration. Today's sonnet by Shakespeare, is about loss:
Then hate me when thou wilt; if ever, now;
Now, while the world is bent my deeds to cross,
Join with the spite of fortune, make me bow,
And do not drop in for an after-loss.
Ah, do not, when my heart hath 'scaped this sorrow,
Come in the rearward of a conquered woe;
Give not a windy night a rainy morrow,
To linger out a purposed overthrow.
If thou wilt leave me, do not leave me last,
When other petty griefs have done their spite,
But in the onset come; so shall I taste
At first the very worst of fortune's might,
And other strains of woe, which now seem woe,
Compared with loss of thee will not seem so.
Today I ask that our leaders be worthy of our trust and that they may carry out their duties safely.