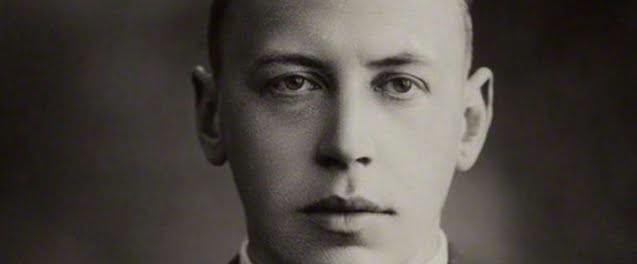 Alfred Noyes, poet of travellers
To listen to this post, click here –
On this day in 1880 the British poet Alfred Noyes was born.
A teacher's son from the Midlands, Noyes went to Oxford where his first poems were published. He married the daughter of the American Consul in Hull and, on a trip with her to New England, was offered a job at Princeton University where he became a visiting professor. Among his students was F. Scott Fitzgerald.
His best known poem The Highwayman is a romantic ballad that begins: "The wind was a torrent of darkness among the gusty trees. The moon was a ghostly galleon tossed upon cloudy seas". One gets the feeling that Noyes himself loved to travel.
Here is part of a poem by the American poet Vachel Lindsay, entitled Traveller Heart:
I would be one with the dark, dark earth: –
Follow the plough with a yokel tread.
I would be part of the Indian corn,
Walking the rows with the plumes o'erhead.
I would be one with the lavish earth,
Eating the bee-stung apples red:
Walking where lambs walk on the hills;
By oak-grove paths to the pools be led.
I would be one with the dark-bright night
When sparkling skies and the lightning wed –
Walking on with the vicious wind
By roads whence even the dogs have fled.
I shall be one with all pit-black things
Finding their lowering threat unsaid:
Stars for my pillow there in the gloom –
Oak-roots arching about my head!
Sweet with the life of my sunburned days
When the sheaves were ripe, and the apples red.
Today I ask that I will never trivialise the important things in life.