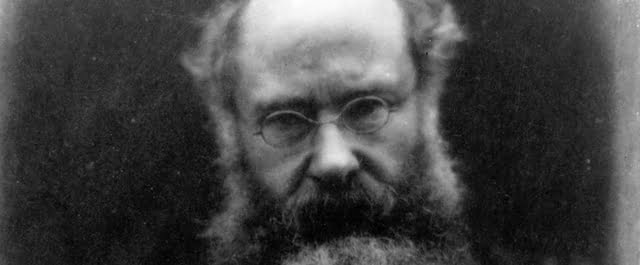 Anthony Trollope worked in the Post Office
On this day in 1815 novelist Anthony Trollope was born.
Trollope drew on incidents in his own life when writing his famous series of novels 'Chronicles of Barsetshire', such as debt and penury, corrupt electioneering. He worked many years for the Post Office, and only retired following the success of his writing, in 1857. In his day he was one of the most successful novelists of the Victorian era and is still popular today.
Here is the last part of a poem written by Rupert Brooke; he could have been writing about one of Trollope's imaginary Barsetshire villages, The Old Vicarage, Grantchester:
Ah God! to see the branches stir
Across the moon at Grantchester!
To smell the thrilling-sweet and rotten
Unforgettable, unforgotten
River-smell, and hear the breeze
Sobbing in the little trees.
Say, do the elm-clumps greatly stand
Still guardians of that holy land?
The chestnuts shade, in reverend dream,
The yet unacademic stream?
..And after, ere the night is born,
Do hares come out about the corn?
Oh, is the water sweet and cool,
Gentle and brown, above the pool?
And laughs the immortal river still
Under the mill, under the mill?
Say, is there Beauty yet to find?
And Certainty? and Quiet kind?
Deep meadows yet, for to forget
The lies, and truths, and pain? . . . oh! yet
Stands the Church clock at ten to three?
And is there honey still for tea?"

To listen to this poem, click here –
Today I will find moments to be quiet and still, where I may listen to the voice of truth.