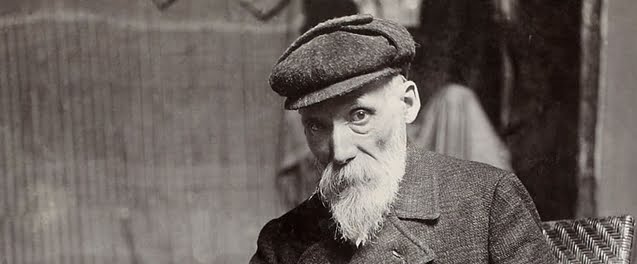 Pierre Auguste Renoir's prolific output
On this day in 1841 the French artist Pierre Auguste Renoir was born in Limoges. As a youth, he worked in the famous local porcelain factory as a designer before moving to Paris aged 21 to study art. Initially he struggled for success, like so many of his fellow artists and friends such as Monet, Sisley and Pissarro who joined together in the Impressionist movement.
However, after exhibiting at the first Impressionist exhibition in 1874, Renoir gained recognition and soon became a fashionable painter. During his life he produced thousands of works and continued painting almost until his death aged 78 – despite being so crippled by rheumatoid arthritis that assistants would have to place the brush into his hand.
Renoir's work is known for his use of light and colour; he was influenced by the work of Delacroix,Courbet and Boucher and shortly before his death visited the Louvre to see his paintings hanging alongside the old masters. Great art of any kind can inspire great poetry. Here is Cezanne's painting of L'Estaque, the little fishing port near Marseille, and Allen Ginsberg's poem about it:
In the foreground we see time and life
swept in a race
toward the left hand side of the picture
where shore meets shore.

But that meeting place
isn't represented;
it doesn't occur on the canvas.

For the other side of the bay
is Heaven and Eternity,
with a bleak white haze over its mountains.

And the immense water of L'Estaque is a go-between
for minute rowboats.
Today I am grateful for the beauty that is brought into the world through art of all kinds.