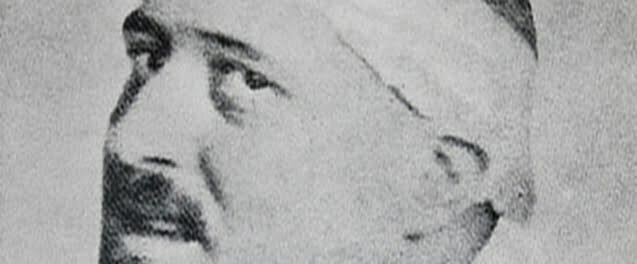 the surrealist poet and writer Guillaume Apollinaire was born
To listen to this post, click here – 
On this day in 1880 the surrealist poet and writer Guillaume Apollinaire was born.
He is said to have coined the word 'surreal' and liked to experiment with concrete poetry (where the look and typography of the piece becomes part of the effect). He also wrote and published several pornographic works.
One of the most popular figures in the thriving Paris artistic scene of the early 20th century, Apollinaire fought in the First World War where he was wounded. Before he could fully recover, he died of the flu pandemic of 1918.
Here is an example of his surreal poetry, Evening:
An eagle descends from this sky white with archangels
And you sustain me
Let them tremble a long while all these lamps
Pray pray for me
The city's metallic and it's the only star
Drowned in your blue eyes
When the tramways run spurting pale fire
Over the twittering birds
And all that trembles in your eyes of my dreams
That a lonely man drinks
Under flames of gas red like a false dawn
O clothed your arm is lifted
See the speaker stick his tongue out at the listeners
A phantom has committed suicide
The apostle of the fig-tree hangs and slowly rots
Let us play this love out then to the end
Bells with clear chimes announce your birth – see
The streets are garlanded and the palms advance
Towards thee.
Today I can enjoy the Surreal but I must keep focused on the realities of life as well.