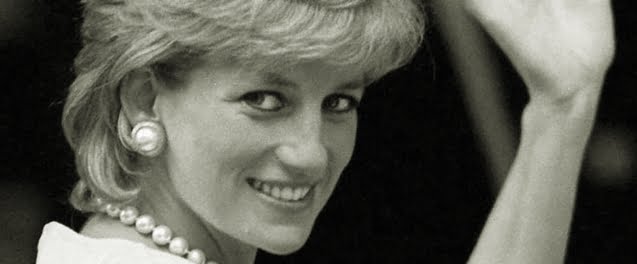 Diana, Princess of Wales, died in a car crash
To listen to this post, click here –
On this day in 1997 Diana, Princess of Wales, died in a car crash in Paris aged 36.
It seems hard to recall today the extraordinary expressions of grief that this event created at the time. Perhaps people were so upset because they had seen so much of her – for years she was on almost every TV news bulletin and almost every magazine cover.
This quote from poet Henry van Dyke was read at her funeral: "Time is too slow for those who wait, too swift for those who fear, too long for those who grieve, too short for those who rejoice, but for those who love, time is eternity." She was buried on the family estate on an island in the middle of a lake.
Sir Walter Scott's poem is today's choice, The Lady of the Lake:
At morn the black-cock trims his jetty wing,
'T is morning prompts the linnet's blithest lay,
All Nature's children feel the matin spring
Of life reviving, with reviving day;
And while yon little bark glides down the bay,
Wafting the stranger on his way again,
Morn's genial influence roused a minstrel gray,
And sweetly o'er the lake was heard thy strain,
Mixed with the sounding harp, O white-haired Allan-bane!
Then, stranger, go! Good speed the while,
Nor think again of the lonely isle.
'High place to thee in royal court,
High place in battled line,
Good hawk and hound for sylvan sport!
Where beauty sees the brave resort,
The honoured meed be thine!
True be thy sword, thy friend sincere,
Thy lady constant, kind, and dear,
And lost in love's and friendship's smile
Be memory of the lonely isle!
Today I remember those who die young.