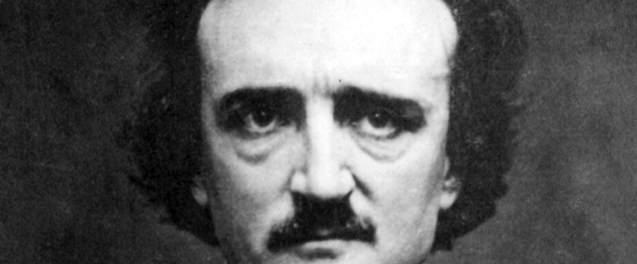 Edgar Allan Poe's problematic life
On this day in 1809 the novelist Edgar Allan Poe was born. Although now well-known, he was beset for most of his life with financial problems, perhaps caused by drink. He worked for several newspapers and magazines but struggled to make a living as a writer. Eventually some of his stories and poetry gained recognition, but by then his private life had started to deteriorate – his marriage to his 13-year-old cousin ended when she died of consumption aged 22.
His drinking became worse; he died in Baltimore aged 40, of causes unknown, though delirium tremens or rabies was suspected. The man whose own life was hard to understand engendered a whole new genre of writing crime fiction that inspired others such as Sir Arthur Conan Doyle, Jules Verne and Agatha Christie.
Some of his poetry was very popular. Here is his mysterious 'A Dream Within a Dream':
Take this kiss upon the brow!
And, in parting from you now,
Thus much let me avow —
You are not wrong, who deem
That my days have been a dream;
Yet if hope has flown away
In a night, or in a day,
In a vision, or in none,
Is it therefore the less gone?
All that we see or seem
Is but a dream within a dream.

I stand amid the roar
Of a surf-tormented shore,
And I hold within my hand
Grains of the golden sand —
How few! yet how they creep
Through my fingers to the deep,
While I weep — while I weep!
O God! can I not grasp
Them with a tighter clasp?
O God! can I not save
One from the pitiless wave?
Is all that we see or seem
But a dream within a dream?
Today I shall set achievable goals