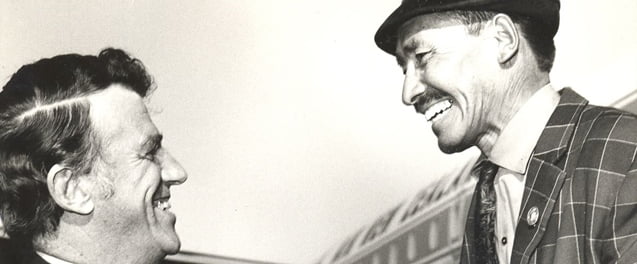 Edmund Hillary reaches the top
On this day in 2008 the New Zealand mountaineer Edmund Hillary died aged 88. He will always be remembered for the 1952 conquest of Everest, the world's highest mountain, with Sherpa Tenzing.
Both were clearly big achievers but they were also humble men; Hillary photographed Tenzing at the summit but then indicated that he did not want to be photographed himself. Tenzing left behind some chocolates as a gift for the gods, Hillary left a small wooden cross that had been given to expedition leader Sir John Hunt by the abbot of Ampleforth Abbey, Yorkshire.
For the rest of his life Hillary continued exploration and visited both the North and South poles. He also worked tirelessly to improve the lot of the Nepalese, especially the Sherpas. Following his death he was given a state funeral. In Nepal he is still treated like a god.
Today's poem by Christina Rossetti is called, suitably for Hillary, Up-Hill:
Does the road wind up-hill all the way?
Yes, to the very end.
Will the day's journey take the whole long day?
From morn to night, my friend.
But is there for the night a resting-place?
A roof for when the slow dark hours begin.
May not the darkness hide it from my face?
You cannot miss that inn.
Shall I meet other wayfarers at night?
Those who have gone before.
Then must I knock, or call when just in sight?
They will not keep you standing at that door.
Shall I find comfort, travel-sore and weak?
Of labour you shall find the sum.
Will there be beds for me and all who seek?
Yea, beds for all who come.
Today I know that happiness comes from a successful journey.
Photo credit: Horowhenua Historical Society Inc.