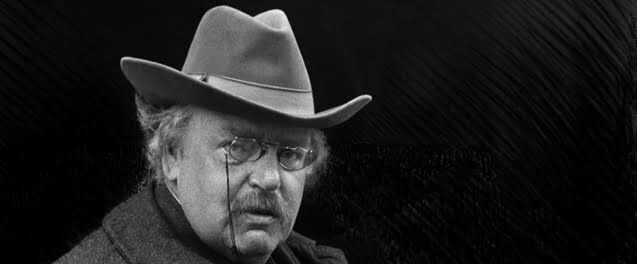 G K Chesterton combines wit and religion
On this day in 1874 English writer Gilbert Keith Chesterton was born.
A prolific writer of lay theology and philosophy as well as novels and poetry, he wrote with wit and humour about serious subjects such a morality and Christian beliefs. Here he criticises his contemporary Oscar Wilde's attitude of 'taking your pleasures where you can find them': "The carpe diem religion is not the religion of happy people, but of very unhappy people. Great joy does not gather the rosebuds while it may; its eyes are fixed on the immortal rose which Dante saw."
Chesterton was much loved and admired by his contemporaries. Here is one of his typical poems that combines light-heartedness with a serious message, The Donkey:
When fishes flew and forests walked
And figs grew upon thorn,
Some moment when the moon was blood
Then surely I was born.
With monstrous head and sickening cry
And ears like errant wings,
The devil's walking parody
On all four-footed things.
The tattered outlaw of the earth,
Of ancient crooked will;
Starve, scourge, deride me: I am dumb,
I keep my secret still.
Fools! For I also had my hour;
One far fierce hour and sweet:
There was a shout about my ears,
And palms before my feet.
Today I will remember the words of Marcus Aurelius: 'Because a thing seems difficult for you, do not think it is impossible for anyone to accomplish.'