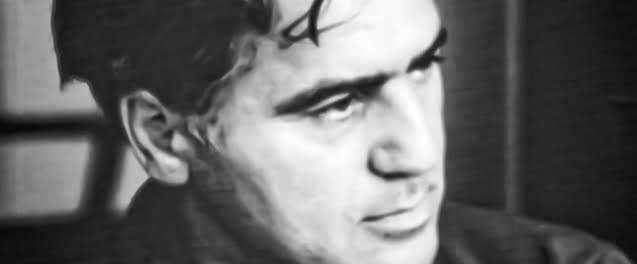 Irving Layton's ground-breaking male chauvinism
On this day in 1912 the Canadian poet Irving Layton was born. He is known for his combative 'tell it like it is' style that contrasted with the ornate imagery of the previous century's writing. He was married five times and seems to have had a distinctly chauvinistic view of the opposite sex, which incurred the wrath of the feminist movement.
This shows in his poems which have names like Women are Stupid. Layton died in a nursing home aged 93, controversial to the end. All his wives had already left him.
This poem In the Backs, is by another possible misogynist who was, for a time, suspected of being Jack the Ripper – James K. Stephen, cousin of Virginia Woolf:
As I was strolling lonely in the Backs,
I met a woman whom I did not like.
I did not like the way the woman walked:
Loose-hipped, big-boned, disjointed, angular.
If her anatomy comprised a waist,
I did not notice it: she had a face
With eyes and lips adjusted thereunto,
But round her mouth no pleasing shadows stirred,
Nor did her eyes invite a second glance.
And so she stalked her dull unthinking way;
Or, if she thought of anything, it was
That such a one had got a second class,
Or Mrs So-and-So a second child.
I did not want to see that girl again:
I did not like her: and I should not mind
If she were done away with, killed, or ploughed.
She did not seem to serve a useful end:
And certainly she was not beautiful.
Today I will try to give every person that I meet the respect to which they are entitled, regardless of race, sex or creed.