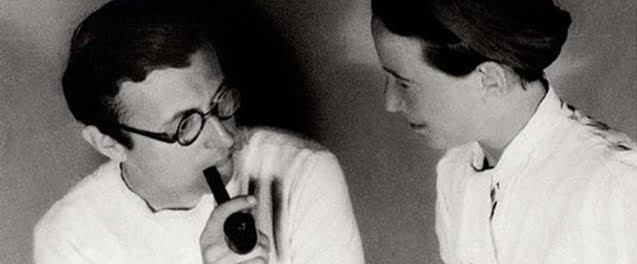 Sartre, De Beauvoir and "Hell is other people"
On this day in 1980 Jean Paul Sartre, philosopher and Existentialist, died in Paris.
He refused the 1964 Nobel Prize for Literature saying that he always declined official honours and that "a writer should not allow himself to be turned into an institution".
A prisoner of war for a time during World War II he was later active in the Resistance. He remained a simple man with few possessions, actively committed to causes until the end of his life, such as the May 1968 strikes in Paris during the summer of 1968 during which he was arrested for civil disobedience. President de Gaulle intervened and pardoned him, commenting that "you don't arrest Voltaire."
Sartre is also remembered for his long time open relationship with feminist writer Simone de Beauvoir who shared his views though not his apartment – the two would meet for lunch almost every day. His best known quote was: "L'enfer, c'est les autres", usually translated as "Hell is other people" (presumably this did not include de Beauvoir).
Here is a poem by RabindranathTagore, Where the Mind is Without Fear:
"Where the mind is without fear and the head is held high
Where knowledge is free
Where the world has not been broken up into fragments
By narrow domestic walls
Where words come out from the depth of truth
Where tireless striving stretches its arms towards perfection
Where the clear stream of reason has not lost its way
Into the dreary desert sand of dead habit
Where the mind is led forward by thee
Into ever-widening thought and action
Into that heaven of freedom, my Father, let my country awake"
Today I will remember that I cannot know what is best for others; I can only offer comfort, empathy and example.