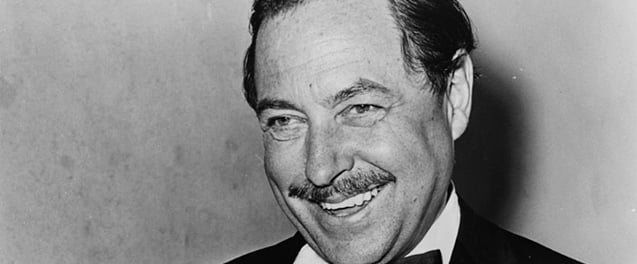 Tennessee Williams mirrors his life in his plays
On this day in 1947 the play The Glass Menagerie by Tennessee Williams was premiered in New York. Williams did not write this, his first play until he was 34. It has been called one of the greatest American dramas ever written and like most of his work, it was drawn from experience within his own highly dysfunctional family.
His father was an alcoholic, his mother went mad and his sister was given a lobotomy. Williams himself struggled with his homosexuality and his lifestyle became a drink and drugs fuelled rampage. Yet for a few years while he produced A Streetcar Named Desire, Suddenly Last Summer and Cat on a Hot Tin Roof, he was the world's most famous playwright.
Perhaps surprisingly, the man whose violent and emotional lifestyle matched his work and who once said "Don't look forward to the day you stop suffering, because when it comes you'll know you're dead," lived to the age of 72. His great plays live on and are still regularly performed.
Today's poem, Night, by Francis William Bourdillon, is about love:
The night has a thousand eyes,
And the day but one;
Yet the light of the bright world dies
With the dying sun.

The mind has a thousand eyes,
And the heart but one;
Yet the light of a whole life dies,
When love is done.
Today I will try to live my life with passion of a positive kind and try to understand the passions of other people.