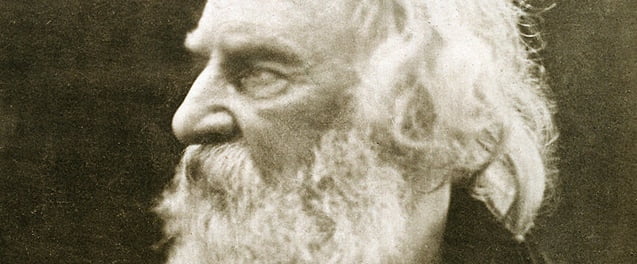 Henry Wadsworth Longfellow's Christmas news
Today people all over the world celebrate the birth of Jesus Christ. Purists have long argued over the exact date that this happened. About the only agreement they have is that it was not on December 25th. Does it matter? It is the man and his story that matters, not the date. The world seems to stop and take a breath every Christmas day as if to say "Let's all be calm and peaceful for once" and usually it works – for the day. Perhaps we have to be thankful for just that. Queen Victoria's consort, Prince Albert is credited with introducing Christmas traditions from Germany, such as the Christmas tree.
At Christmas in 1864, Henry Wadsworth Longfellow received news that his son had been seriously wounded in the American Civil War. He wrote this:
I heard the bells on Christmas day
Their old familiar carols play,
And wild and sweet,
The words repeat
Of peace on earth, good will to men.
I thought how, as the day had come,
The belfries of all Christendom
Had rolled along
The unbroken song
Of peace on earth, good will to men.
Till ringing, singing, on its way,
The world revolved from night to day,
A voice, a chime
A chant sublime
Of peace on earth good will to men.
Then from each black, accursed mouth
The cannon thundered in the south
And with the sound
The carols drowned
Of peace on earth good will to men.
Then pealed the bells more loud and deep:
"God is not dead, nor doth He sleep;
The wrong shall fail,
The right prevail
With peace on earth, good will to men."
Today I give thanks to my higher power and remember that Christmas is about giving and receiving; I will give of myself to my utmost ability and give thanks for all that I receive.