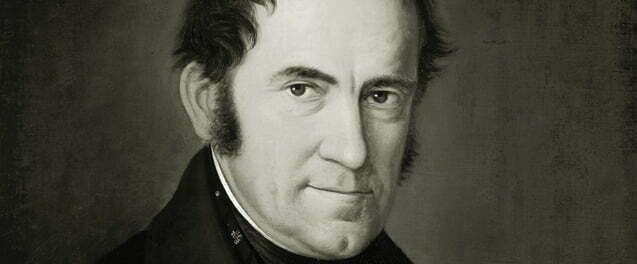 Franz Gruber has a quiet night
On this day in 1818 Franz Gruber, a teacher and organist in Arnsdorf, Austria, composed the music of the Christmas carol Silent Night. In Britain, the carol tradition began in the 15th century and by the 19th century was highly popular entertainment.
Since much of church services in the Middle Ages was in Latin, carols were a way of getting the Christmas message across to the common people. The Victorians were the ones to glamourise Christmas with the introduction of the tree and Christmas cards. Charles Dickens wrote A Christmas Carol in 1843 which was an instant success.
Here is Gruber's carol:
Silent night! Holy night!
All is calm all is bright
Round yon virgin mother and child
Holy infant so tender and mild
Sleep in heavenly peace!
Sleep in heavenly peace
Silent night! Holy night!
Son of God love's pure light
Radiant beams from thy holy face
With the dawn of redeeming grace,
Jesus, Lord at thy birth
Jesus, Lord at thy birth
Silent night! Holy night!
Shepherds quake at the sight
Glories stream from heaven afar
Heavenly hosts sing Alleluia
Christ the Saviour is born
Christ the Saviour is born
Today I give thanks for my existence and for that of the whole world; I ask that those I love will find their own spiritual experiences and that the blessings of peace may be upon us all.