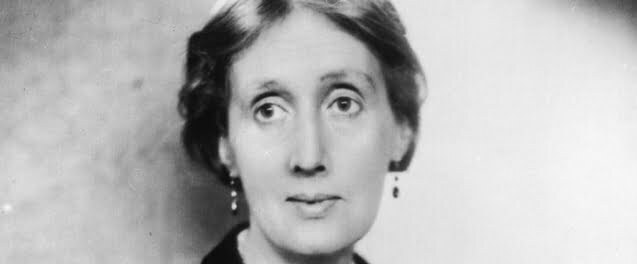 Virginia Woolf's stream of consciousness novel
On this day in 1925 the novel Mrs Dalloway by Virginia Woolf was published.
The action takes place in the course of a single June day and is in the form of a 'stream of consciousness'. As such it is seen as a response to James Joyce's Ulysses, first published three years earlier.
Virginia and her husband Leonard had to turn down the chance for their Hogarth Press to publish Ulysses in 1919, because of the obscenity laws in England. Her own book addresses subjects that were uncomfortable at the time, such as mental illness, suicide, regret over choice of husband and lesbianism. Much of this mirrored Woolf's own life, including mental breakdown, before her own suicide in 1941.
This poem by Elizabeth Barrett Browning describes a similar mental turmoil, Chorus of Eden Spirits:
Hearken, oh hearken! Let your souls behind you
Turn, gently moved!
Our voices feel along the Dread to find you,
O lost, beloved!
Through the thick-shielded and strong-marshalled angels,
They press and pierce:
Our requiems follow fast on our evangels,—
Voice throbs in verse.
We are but orphaned spirits left in Eden
A time ago:
God gave us golden cups, and we were bidden
To feed you so.
…And when upon you, weary after roaming,
Death's seal is put,
By the foregone ye shall discern the coming,
Through eyelids shut.
Today I ask for the serenity to accept the things I cannot change.