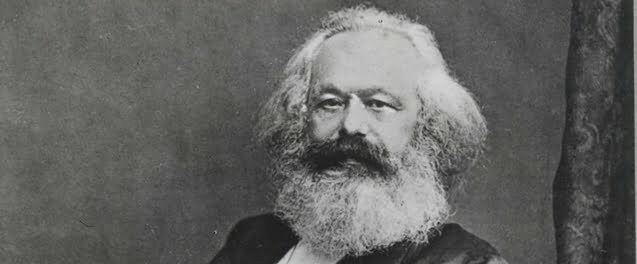 Karl Marx published Das Kapital, played capitalist games
To listen to this post, click here –
On this day in 1867 Karl Marx published his book Das Kapital.
He saw capitalism as the exploitation of labour by those holding the productive capital assets – the employers. Given his trenchant views on capitalism, some people have been surprised to learn that Karl Marx himself was not above playing the stock market.
In 1864, according to historical documents, share deals in London netted the 'Father of Communism' the equivalent of £15,000. The money for his venture into capitalism was borrowed from his factory-owning comrade, Friedrich Engels. Marx is quoted as telling friends, with breathtaking political incorrectness: 'It doesn't take much time to do this, and, if you are willing to risk a little bit, you can grasp money away from your opponents.' It seems Communism and Capitalism can coexist profitably.
Marx wrote several sonnets to his wife, Jenny Von Westphalen, including this, Concluding Sonnet to Jenny:
One more thing to you, Child, I must tell:
Gay this farewell poem, my singing's end;
These last waves of silver throb and swell
That my Jenny's breath its music lend.
Swift as over gulf and looming fell,
Through cascade and forest land,
Life's fleet hours shall hasten on until
Pure perfection's end in you they find.
Bravely clad in flowing robes of fire,
Proud uplifted heart transformed by light,
Master now, from bonds released entire,
Firmly do I tread through spaces free,
Shatter pain before your visage bright,
While the dreams flash out towards Life's Tree.
Today I ask that people of all political hues may coexist happily.