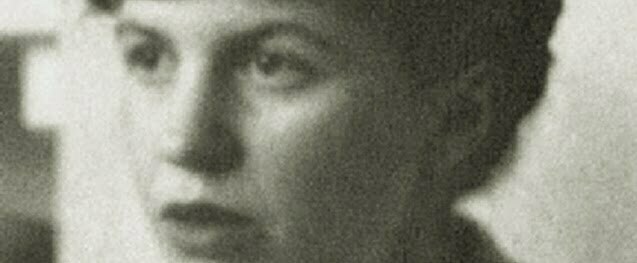 Sylvia Plath's tragic genius
To listen to this post, click here –
On this day in 1932 The American poet and writer Sylvia Plath was born.
Plath grew up in Boston and went to Cambridge University on a scholarship where she met and married British poet Ted Hughes. Their marriage was stormy and they separated after their two children Frieda and Nicholas were born.
Plath had a long history of depression and suicide attempts. She killed herself, while in London with her children. Her second book of poetry, Ariel, was published after her death and contains remarkable images of menace and mystery: "And I, Am the arrow, The dew that flies, Suicidal". The idea of death was recurrent in her poetry and in her only novel, The Bell Jar. In 2003 a film called Sylvia was made about her tragic life, which received mixed reviews and there was an angry response from her family.
There have been many poets who have flirted with the idea of madness and expressed it in their poetry. Here is reclusive Emily Dickinson's poem, Much Madness is Divinest Sense:
Much madness is divinest sense
To a discerning eye.
Much sense, the starkest madness –
Tis the majority.
In this, as all, prevail –
Assent, and you are sane.
Demur, you're straightway dangerous
And handled with a chain.
Today I pray for all those who, through desperation, are driven to end their lives.