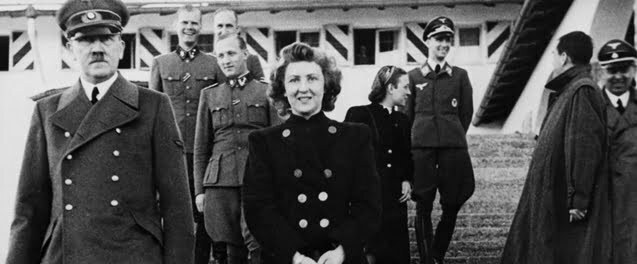 Adolf Hitler's last days
On this day in 1945 Adolf Hitler committed suicide in his Berlin bunker.
His Götterdämmerung moment had been a while coming but had been foreseen by many after military defeats in 1942, failures on the Eastern front and the Normandy invasion in 1944. There had been several assassination attempts but none had succeeded. Hitler had married his mistress Eva Braun the day before and shot himself after she took a cyanide pill.
Vile and cruel though it may have been, his life certainly did not lack drama. Perhaps one day a writer will come along to do it justice as Shakespeare did for Macbeth:
Macbeth: To-morrow, and to-morrow, and to-morrow,
Creeps in this petty pace from day to day,
To the last syllable of recorded time;
And all our yesterdays have lighted fools
The way to dusty death. Out, out, brief candle!
Life's but a walking shadow, a poor player,
That struts and frets his hour upon the stage,
And then is heard no more. It is a tale
Told by an idiot, full of sound and fury,
Signifying nothing."
Many tyrants meet violent deaths; the assassins of Julius Caesar reportedly shouted 'sic semper tyrannis' (that's how it always is for tyrants). Some, perhaps regrettably, die in their beds. Joseph Stalin was one.
Today I will not let my inner peace be disturbed by the chaos around me.