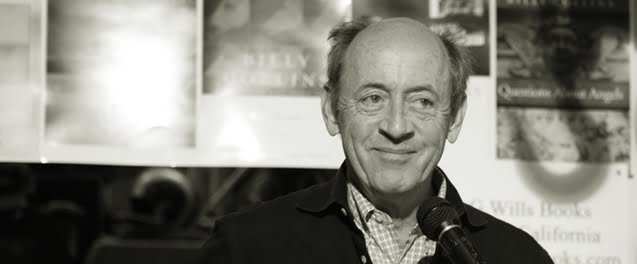 Billy Collins, America's favourite poet
On this day in 1941 American Poet Laureate Billy Collins was born. Called 'America's favourite poet' he has several best-selling volumes to his name. His poem The Names commemorates the victims of the 9/11 attacks.
His work is very contemporary and often presented as personal experience with considerable humour. For example: I Chop Some Parsley While Listening To Art Blakey's Version Of 'Three Blind Mice'. As an only child, he benefited greatly from the attention of his poetry loving mother who had the ability to remember and recite verses on almost any subject. Collins founded the Mid-Atlantic Review and teaches at several universities in the United States.
I think he would appreciate the immediacy of Katherine Mansfield's poems like this one, Butterfly Laughter:
In the middle of our porridge plates
There was a blue butterfly painted
And each morning we tried who should reach the
butterfly first.
Then the Grandmother said: "Do not eat the poor
butterfly."
That made us laugh.
Always she said it and always it started us laughing.
It seemed such a sweet little joke.
I was certain that one fine morning
The butterfly would fly out of our plates,
Laughing the teeniest laugh in the world,
And perch on the Grandmother's lap.
Today I ask no more than to be able to savour life's delicious moments with gratitude.