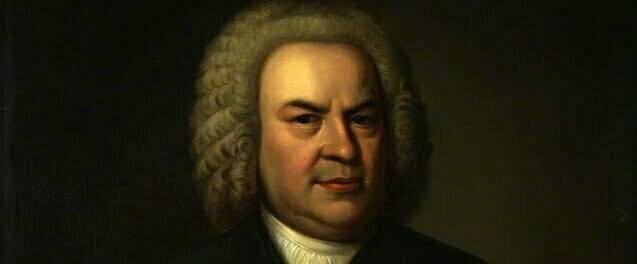 Johann Sebastian Bach, father of harmony
On this day in 1685 the German composer Johann Sebastian Bach was born. One of music's all-time greats, Bach grew up in a musical household and struggled around the age of ten when his parents died.
Later, living with an elder brother, he was able to continue doing what he liked best – playing and composing music. However, he acquired a good general education as well, largely through his own efforts.
During his life, Bach moved around the courts and cities of Northern Germany playing church organs and giving concerts. Some of his best known works are the Brandenburg concertos and his Mass in B flat minor. His influence on composers such as Mozart, Chopin, Schumann and Mendelssohn was enormous and Beethoven called him 'the original father of harmony'. Bach and Handel were born the same year, in the same part of Germany, but the two never met. Bach died aged 65.
Here is one of Shakespeare's lesser known sonnets, VIII, which rather nicely, suggests the pleasures of music:
Music to hear, why hear'st thou music sadly?
Sweets with sweets war not, joy delights in joy.
Why lov'st thou that which thou receiv'st not gladly,
Or else receiv'st with pleasure thine annoy?
If the true concord of well-tuned sounds,
By unions married, do offend thine ear,
They do but sweetly chide thee, who confounds
In singleness the parts that thou shouldst bear.
Mark how one string, sweet husband to another,
Strikes each in each by mutual ordering,
Resembling sire and child and happy mother
Who all in one, one pleasing note do sing:
Whose speechless song, being many, seeming one,
Sings this to thee: "Thou single wilt prove none."
Today I will remember the importance of keeping a balance and harmony in my life and I will work to make this happen.