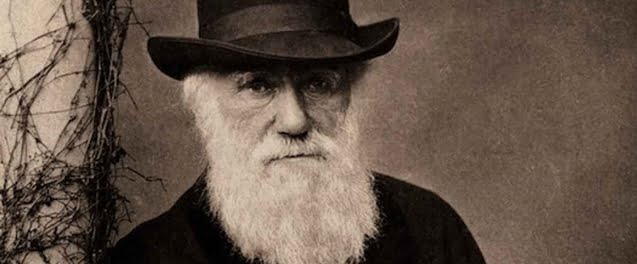 Charles Darwin shakes the world
To listen to this post, click here –
On this day in 1859 Charles Darwin published On the Origin of Species by Means of Natural Selection, a ground-breaking scientific work. Darwin's theory argued that organisms gradually evolve through a process he called "natural selection".
Darwin's conclusions on evolution came to him during a five-year surveying expedition aboard HMS Beagle in the 1830s. However he was very reluctant to publish his findings because of his fear of the reaction from Christians – most of his theories go against bible teachings. When he did finally publish, over 20 years after the Beagle had returned to England, the book was a sensation.
Darwin seems to have been a very single minded man who had little time for anything but his work. He once said: "I have tried lately to read Shakespeare, and found it so intolerably dull that it nauseates me."
Today's poem has to be the opening lines of Vergil's Georgics, rendered by that master of English, John Dryden:
What makes a plenteous harvest, when to turn
The fruitful soil, and when to sow the corn;
The care of sheep, of oxen, and of kine,
And how to raise on elms the teeming vine;
The birth and genius of the frugal Bee,
I sing, Maecenas, and I sing to thee.
Ye deities! Who fields and plains protect,
Who rule the seasons, and the year direct,
Bacchus and fostering Ceres, powers divine,
Who gave us corn for mast, for water, wine.
Ye Fauns, propitious to the rural swains,
Ye Nymphs, that haunt the mountains and the plains,
Join in my work, and to my numbers bring
Your needful succour; for your gifts I sing.
Today I give thanks for the genius of great poets.