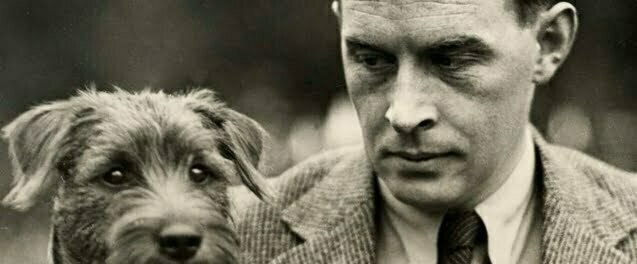 Erich Maria Remarque becomes a big noise in the West
On this day in 1898 the German writer Erich Maria Remarque was born.
Conscripted into the German army aged 18, he wrote one of the most memorable and certainly one of the bestselling, stories of the First World War – All Quiet On The Western Front. Written from the point of view of a German soldier, it is notably without hatred or rancour.
Remarque wrote many other books as well, without a similar success. He moved to Switzerland after the war and later became an object of hate to the Nazis, who made wild accusations that he was really a Jew and his name was 'Kramer' spelt backwards. They also said quite wrongly, that he had never fought in the First World War. This forced him to move to the U.S. where he was a popular figure, marrying the film star Paulette Goddard.
Here is a poem by William Blake about doing away with hatred, A Poison Tree:
I was angry with my friend:
I told my wrath, my wrath did end.
I was angry with my foe:
I told it not, my wrath did grow.
And I watered it in fears,
Night and morning with my tears;
And I sunned it with smiles,
And with soft deceitful wiles.
And it grew both day and night,
Till it bore an apple bright.
And my foe beheld it shine.
And he knew that it was mine,
And into my garden stole
When the night had veiled the pole;
In the morning glad I see
My foe outstretched beneath the tree.

To listen to this poem, click here –

https://www.poetrychangeslives.com/wp-content/uploads/2016/06/Estompie.m4a
Today I will not allow anger to spoil my serenity