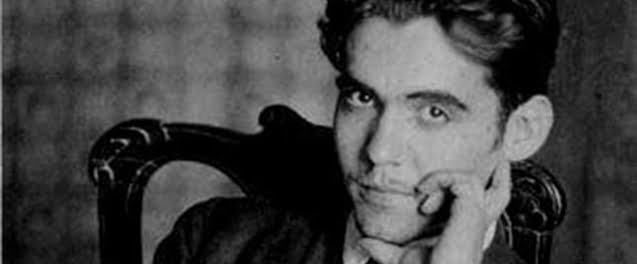 Federico Garcia Lorca – was he 'An Andalusian Dog'?
On this day in 1898 the Spanish poet Federico Garcia Lorca was born near Granada, Andalusia. As a student he became friends with Salvador Dali and Luis Bunuel but after his homosexual advances were rejected, they later drifted apart. He afterwards took the film that Dali and Bunuel made together – Un Chien Andalus (An Andalusian Dog), as an attack on himself.
Lorca wrote several successful plays but is remembered chiefly for his avant garde poetry. He was murdered in August 1936, his body was never found – he was 38 years old. Here is the last part of his poem, Ode to Salvador Dali:
I sing your fair struggle of Catalan lights,
Your love of what might be made clear.
I sing your astronomical and tender heart,
A never-wounded deck of French cards.
I sing your restless longing for the statue,
Your fear of the feelings that await you in the street.
I sing the small sea siren who sings to you,
Riding her bicycle of corals and conches.
But above all I sing a common thought
That joins us in the dark and golden hours.
…May fingerprints of blood on gold
Streak the heart of eternal Catalunya.
May stars like falconless fists shine on you,
While your painting and your life break into flower.
Don't watch the water clock with its membraned wings
Or the hard scythe of the allegory.
Always in the air, dress and undress your brush
Before the sea peopled with sailors and ships.
To listen to this poem, click here
Today I will add a spiritual dimension to my life so that I will never be alone when dealing with life's problems.