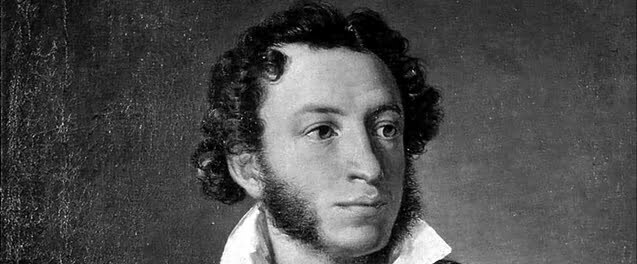 Alexander Pushkin, Russia's duelling poet
On this day in 1799 Russian poet Alexander Pushkin was born.
Pushkin was a member of the Russian nobility. By all accounts he was sensitive and quick to take offence; a veteran of twenty-eight duels, the twenty-ninth killed him at age thirty eight.
Many of his verse stories such as Boris Godunov and Eugene Onegin were turned into operas and ballets and his short poetic drama Mozart and Salieri was the inspiration for Peter Shaffer's Amadeus. This poem, A Magic Moment I Remember, by Pushkin may have been written to any of several ladies – he was a popular man:
A magic moment I remember:
I raised my eyes and you were there,
A fleeting vision, the quintessence
Of all that's beautiful and rare
I pray to mute despair and anguish,
To vain pursuits the world esteems,
Long did I hear your soothing accents,
Long did your features haunt my dreams.
Time passed. A rebel storm-blast scattered
The reveries that once were mine
And I forgot your soothing accents,
Your features gracefully divine.
In dark days of enforced retirement
I gazed upon grey skies above
With no ideals to inspire me
No one to cry for, live for, love.
Then came a moment of renaissance,
I looked up – you again are there
A fleeting vision, the quintessence
Of all that's beautiful and rare.

To listen to this poem, click here –

https://www.poetrychangeslives.com/wp-content/uploads/2016/06/A-Magic-Moment.m4a
Today I will remember that today is all the time that I have. I will use it well so that tomorrow will be even better.