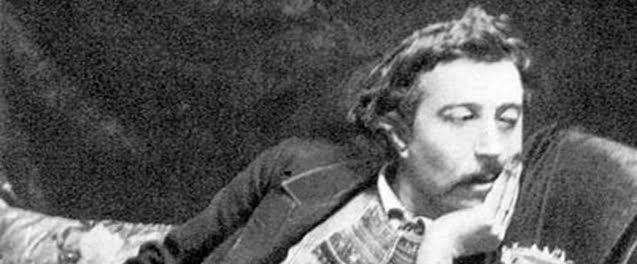 Paul Gauguin, stockbroker extraordinaire
On this day in 1848 the French painter Paul Gauguin was born in Paris.
Gauguin's family moved to Peru a year later and he did not return to France until the age of seven. He seems to have been a restless soul who lived in many places with different people. When his mother died he was in the Caribbean with the navy. He returned to Paris and for the next eleven years was a successful stockbroker.
However, Gaugin seems to have had a wanderlust that meant he never stayed anywhere for long. His disastrous attempt to share a working relationship with Vincent Van Gogh and his later departure for the South Seas where he spent his last years are well known. At almost the same time, the Scottish writer Robert Louis Stevenson was living on another Pacific island where he wrote this (the two never met as far as we know):
About the sheltered garden ground
The trees stand strangely still.
The vale ne'er seemed so deep before,
Nor yet so high the hill.
An awful sense of quietness,
A fulness of repose
Breathes from the dewy garden-lawns,
The silent garden rows.
As the hoof-beats of a troop of horse
Heard far across a plain,
A nearer knowledge of great thoughts
Thrills vaguely through my brain.
I lean my head upon my arm,
My heart's too full to think;
Like the roar of seas, upon my heart
Doth the morning stillness sink.

To listen to this poem, click here

https://www.poetrychangeslives.com/wp-content/uploads/2016/06/About-The-Sheltered-Garden.m4a
Today I will remind myself that success in anything does not come easily – if I want a result, then I have to put in the effort.