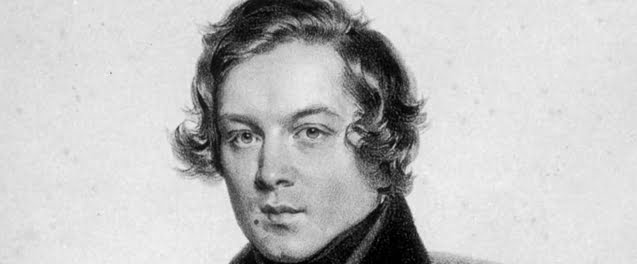 Robert Schumann's fight with mental illness
On this day in 1810 the German composer Robert Schumann was born.
During his forty six years he composed a body of musical work that is greatly admired today. His story is however, a sad one. He was plagued throughout his adult life by mental illness and spent his last two years in a lunatic asylum where he died, it is thought, from a brain tumour.
He was happily married to Clara, the daughter of his piano teacher, who was an accomplished concert pianist. Together they befriended the brilliant young composer Johannes Brahms and since Schumann was also a music critic for leading journals, were able to further his career considerably.
Beautiful music seems to inspire beautiful verses. Here are two examples, the first by Shelley:
Music, when soft voices die,
Vibrates in the memory;
Odours, when sweet violets sicken,
Live within the sense they quicken.
Rose leaves, when the rose is dead,
Are heap'd for the belovèd's bed;
And so thy thoughts, when thou art gone,
Love itself shall slumber on.
And here is part of an equally famous one from Shakespeare:
Orpheus with his lute made trees,
And the mountain tops that freeze,
Bow themselves when he did sing:
To his music plants and flowers
Ever sprung; as sun and showers
There had made a lasting spring.

To listen to these poems, click here –
Today I will be grateful for all the beautiful things in the world, some of which today, like music and poetry, are easy to take for granted.