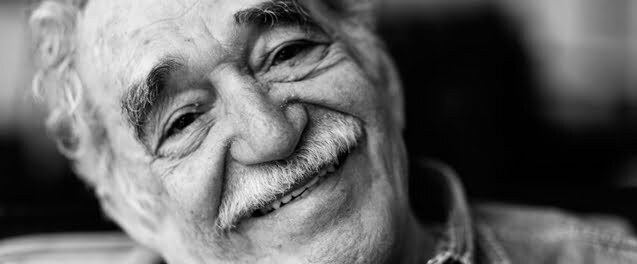 Gabriel Garcia Marquez invents Magic Realism
On this day in 1927 the Colombian writer Gabriel Garcia Marquez was born. Known as Gabo for short by his millions of admirers, he wrote several of South America's defining novels including Love in the Time of Cholera and One Hundred Years of Solitude, the latter being Marquez's first major novel.
To write it he had to sell his car and put his family into debt for a year, but happily the book was and still is considered a masterpiece. It won him the Nobel Prize for literature. His style has been described as 'magic realism', whereby an element of magic is brought into mundane and otherwise realistic events.
Samuel Taylor Coleridge was writing magical realism, a hundred years before Marquez, though that description had not been formulated. Here is part of his magical and allegorical tale 'The Rime of the Ancient Mariner', said to mirror his own life – struggling with the albatross of addiction:
….Day after day, day after day,
We stuck, nor breath nor motion;
As idle as a painted ship
Upon a painted ocean.
Water, water, every where,
And all the boards did shrink;
Water, water, every where,
Nor any drop to drink.
The very deep did rot: O Christ!
That ever this should be!
Yea, slimy things did crawl with legs
Upon the slimy sea.
About, about, in reel and rout
The death-fires danced at night;
The water, like a witch's oils,
Burnt green, and blue and white.
And some in dreams assurèd were
Of the Spirit that plagued us so;
Nine fathom deep he had followed us
From the land of mist and snow….
Today I will try to bring an element of magic realism into my own life, and into the lives of others.
Photo courtesy of cordobatimes.com