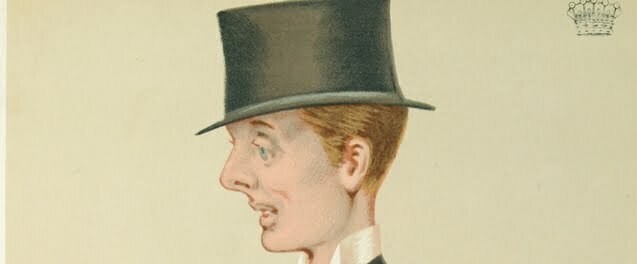 Archibald Primrose, Earl of Rosebery, fulfils his ambitions
On this day in 1894 Archibald Philip Primrose, 5th Earl of Rosebery, became Prime Minister of Britain. It was said that he was too patrician to handle the democratic process or, as Winston Churchill quipped at the time: 'he would not stoop, he did not conquer.'
Rosebery was born to a life of privilege and chose to leave university early rather than give up the racehorse that he had purchased (not allowed, even at Oxford). He married Hannah Rothschild, said to be the richest woman in England, and was devastated when she died. A keen sports lover, he won the Epsom Derby three times and supported Scotland's football team to such an extent that they sometimes turned out wearing his racing colours of primrose and pink.
Rosebery achieved his three stated childhood ambitions: to win the Derby, marry an heiress and be Prime Minister. He died at home aged 82 listening to a recording of the Eton Boating Song – his last request.
Here is part of it, composed by Eton master William Johnson in 1862:
Jolly boating weather,
And a hay harvest breeze,
Blade on the feather,
Shade off the trees,
Swing swing together,
With your bodies between your knees.Twenty years hence this weather,
May tempt us from office stools,
We may be slow on the feather,
And seem to the boys old fools,
But we'll still swing together,
And swear by the best of schools.
Today I will be grateful for all the gifts that I have been given.