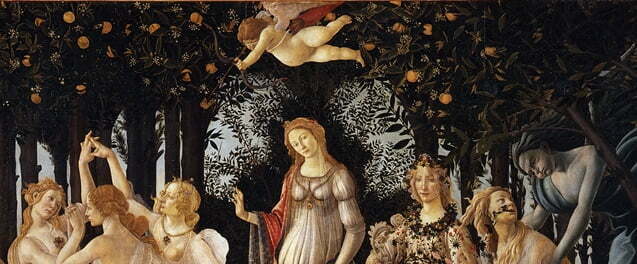 A Hint of Springtime
Guest article by writer and therapist Sandra Hemus
It is a beautiful spring day. Officially, it is still winter. The sun is shining. I can feel it's warmth despite the chill of the breeze.
I can hear the faint rumble of traffic in the distance. I can see the snowdrops and budding daffodils dancing in the breeze. As I turn in a circle, a multitude of shades of green, interspersed with nuggets of gold and royal purple, all seem to be declaring the coming of spring; the croci have pushed their gold and purple heads through the mayhem of weeds in the hedgerow.
There is a cacophony of sound as the birds converse and chatter; a trill from the Wren – chatty and vibrant; the rattle of the Blackbird with the song of the Thrush – chattering and singing – a whistle and a warble, so many noises. The language of the birds right here in the garden, beautiful sounds, clear and sharp. The longer I listen and the more I pay attention, the clearer and sharper the performance becomes. I take a wooden chair and sit in the middle of the garden. What appears to be a random gathering, tantamount to a feathered coffee morning, becomes a well-orchestrated choir amidst the initial cacophony that I first perceived. The sounds develop into verses – clear and sharp with short, almost staccato bursts.
A pair of Robins join the gathering throng, displaying their beautiful red breasts as they really do go 'bob, bob, bobbing along' the hedgerow. They resemble sentries patrolling the perimeter with their heads held high and breast plates proudly on display. A loud repeated caw sound breaks through the harmony, more akin to the roar of a football crowd – disruption or appreciation?
It is such a gift to stand still, even sit, amidst a concert of nature. Even the hostas, hiding in the woodland cannot conceal their beautiful leaves with their elegant markings, standing proud, making their contribution to this symphony – distinguished guests. I watch the branches on the trees, their leaves swaying gently to the rhythm of the morning in all its glory.
Spot the Jack is lying on wooden pallets, paws outstretched as he basks in the wintry warm sunshine. The church bells are ringing in the distance – eleven o'clock. Perhaps the initial gathering really was coffee time, developing into a glorious concert. Spot and I are surrounded by old, dirty though originally white, plastic garden chairs, plant pots and two well-worn watering cans. I wonder. Does Spot wonder where we are moving to next? Or like me, is he happy to be here, now, enjoying this moment of tranquillity amidst the tremendous busyness of nature, chaos and beauty. Or, is he just waiting for a pesky pigeon to land on his patch, this little corner of his vineyard, so he can chase it off and demonstrate his macho canine dominance? The latter, I imagine.
A door slams and a telephone rings – on with the day.
Image: Detail from the painting Primavera by Boticelli