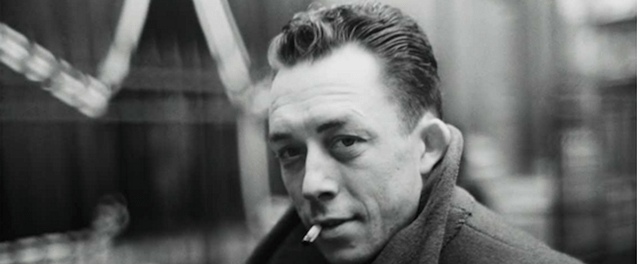 Pascal's Wager – a Good Bet, but dont ignore the Outsider
When the great French-Algerian thinker Albert Camus wrote:
'I would rather live my life as if there is a God and die to find out there isn't, than live my life as if there isn't and die to find out there is',
it seemed as if he was echoing the writing of Blaise Pascal three hundred years earlier, who sought to show that belief in God is a rational attitude, with the argument :
'If God does not exist, one will lose nothing by believing in him, while if he does exist, one will lose everything by not believing.' ( known later as 'Pascal's wager').
Camus, whose name is always linked to existentialism (though he preferred absurdism) and Pascal, were in fact saying very different things. Both were profound thinkers on the meaning of life, but came to very different conclusions; to Pascal, life is a preparation for the afterlife, to Camus it is an empty absurdity of which we must make the best we can.
Camus, (whose best known work 'The Outsider' (L'Etranger) sets out his own views,) feels that one must live without the pretext of God. Only man is responsible for his life. As existentialist Jean-Paul Sartre put it: 'Man is nothing else but that which he makes of himself.' Therefore when Camus says he would rather live his life as if there is a God, he is only saying that this is a good way to live; he is simply not interested in the question whether God exists or not; to him, it is an irrelevance. As Mersault, the hero of 'The Outsider' says, as he lives through his final hours before his public execution: 'I had only a little time left and I didn't want to waste it on God.'
In contrast to this, Pascal, (whose dying words were: 'May God never abandon me'), was a devout Christian whose Pensées are considered a masterpiece which have had a profound effect on religious thinking.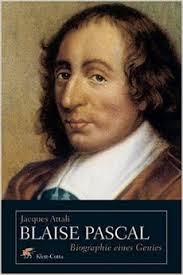 In Pensées, Pascal surveys several philosophical paradoxes such as infinity and nothing, faith and reason, death and life, concluding that there are no firm answers beyond humility, acceptance and grace in the presence of an all-powerful deity whose existence, he feels, it is reasonable and indeed advisable to assume. Camus deals with similar philosophical issues but comes to radically different conclusions. From a starting point of non-belief ('I have no idea what's awaiting me, or what will happen when this all ends',) he constructs a philosophy based on the premise that the human situation is absurd and unique and it is up to us to take full responsibility for how we live. Far from being a negative view of the world as some suggest, this is an affirmation of human life which, he says, thrives and grows stronger on adversity and suffering:
'In the midst of winter, I found there was, within me, an invincible summer.
And that makes me happy. For it says that no matter how hard the world pushes against me, within me, there's something stronger – something better, pushing right back.'
Camus sees total honesty without compromise, as the only solution in life. In the Outsider, Mersault could have won leniency if he had been prepared to compromise with the truth ( by showing remorse), but he was not. Instead, he found himself in his final hours, feeling happy and cleansed, as he says:
'For all to be accomplished, for me to feel less lonely, all that remained to hope was that on the day of my execution there should be a huge crowd of spectators and that they should greet me with howls of execration.'
Some commentators have been quick to identify the last days of Mersault – the trial, the refusal to compromise, the public humiliation and death with that of a better known person – yes, Jesus Christ. In writing 'The Outsider', was Camus showing us a glimpse of his real self? He himself said : 'I have tried to portray this character (Mersault) as the only Christ we deserve'. But could it perhaps be that Camus, the man who parodied the words of Christ so grossly when he said ' Right now, all my kingdom is of this world', was having second thoughts?
Actually, stories abound that Camus found God shortly before his tragic accident in 1960. There is a certain neatness in this, if it be so. For Camus worshipped Pascal, in spite of their differences in belief, calling him 'Le plus grand de tous, hier et aujourdhui '.
I like to think that Camus in his life made a spiritual journey that took him from meaningless nihilism to the same eventual conclusion as Pascal, who wrote :
'There is a God shaped vacuum in the heart of every man which cannot be filled by any created thing, but only by God, the Creator.'
Perhaps Camus, who once wrote that he had 'devoted his whole life to the attempt to transcend nihilism', succeeded in this quest and finally found a higher power.