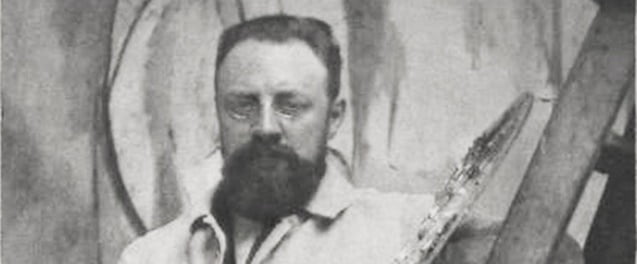 Henri Matisse makes art with scissors
To listen to this poem, click here –
On this day in 1954 the French painter Henri Matisse died aged 84.
He became part of the Fauvism movement and is especially noted for his use of colour. Later he became a friend of Picasso and the two men had a profound effect on the evolution of early twentieth century art. Both painted mostly women and still life – Matisse tended to paint from life itself, whereas Picasso often painted from imagination. They were sometimes rivals but reminded friends, both living in the south of France in their later years.
Matisse spent his last years doing collage, cutting out shapes with scissors that his assistants applied to the canvas under his close instruction. He found this easier than painting, due to the surgery that he had undergone. Matisse famously used poetry for inspiration and energy, saying that poetry is like oxygen, 'just as when you leap out of bed you fill your lungs with fresh air'. He used to read poems each morning before starting work in his studio, especially after his treatment for bowel cancer.
Here is a poem that he might have read. It is by another Frenchman, Paul Valéry, who lived at the same time as Matisse, La Feuille Blanche (The Blank Sheet):
In truth, a blank sheet
Declares by the void
That there is nothing as beautiful
As that which does not exist.
On the magic mirror of its white space,
The soul sees before her the place of the miracles
That we would bring to life with signs and lines.
This presence of absence over-excites
And at the same time paralyses the definitive act of the pen.
There is in all beauty a forbiddance to touch,
From which emanates I don't know what of sacred
That stops the movement and puts the man
On the point of acting in fear of himself.
Today I give thanks for the inspiration that poetry gives to many