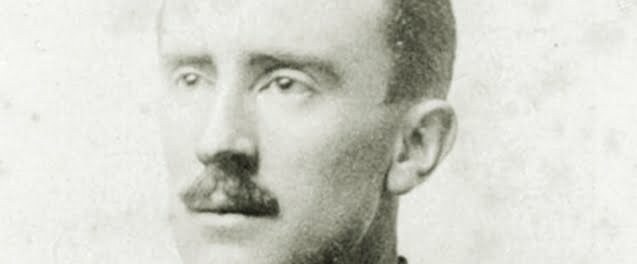 JRR Tolkien, Lord of the Rings
To listen to this post, click here –
On this day in 1973 the author and academic JRR Tolkien died.
For most of his life an Oxford professor specialising in Anglo Saxon literature, Tolkien produced a remarkable oeuvre of fantasy writing about the world of Middle Earth where Hobbits and Elves grappled with apocryphal problems in an oddly anthropomorphic manner. Tolkien is fondly remembered as a kindly and humorous man by all who knew him.
Here are the opening verses from Christina Rossetti's Goblin Market. Goblins are not Hobbits of course but I'm not sure what the exact difference is:
Morning and evening
Maids heard the goblins cry:
"Come buy our orchard fruits,
Come buy, come buy:
Apples and quinces,
Lemons and oranges,
Plump unpeck'd cherries,
Melons and raspberries,
Bloom-down-cheek'd peaches,
Swart-headed mulberries,
Wild free-born cranberries,
Crab-apples, dewberries,
Pine-apples, blackberries,
Apricots, strawberries; –
All ripe together
In summer weather – Morns that pass by,
Fair eves that fly;
Come buy, come buy:
Our grapes fresh from the vine,
Pomegranates full and fine,
Dates and sharp bullaces,
Rare pears and greengages,
Damsons and bilberries,
Taste them and try:
Currants and gooseberries,
Bright-fire-like barberries,
Figs to fill your mouth,
Citrons from the South,
Sweet to tongue and sound to eye;
Come buy, come buy.
Today I am grateful for the added dimensions that fantasy brings and for the way that it stretches my powers of imagination.