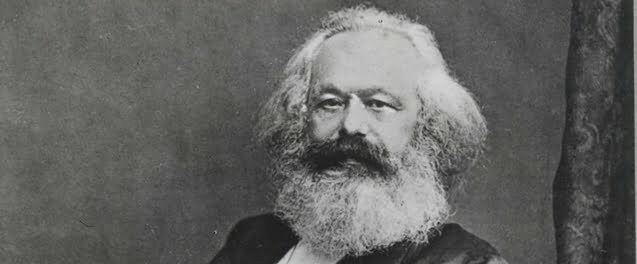 Karl Marx played the stock market
On this day in 1818 the political economist and philosopher Karl Marx was born in Germany.
Reportedly a jovial companion and a loving husband and father, Marx's contribution to world communism was ideological rather than practical. Though championing the working class and actively promoting his ideas at meetings and in print, he is said to have played the stock market and never visited a factory in England.
He died in London in 1883 a stateless person and relatively unknown – eleven people attended the funeral. However his ideas were already spreading fast and may be said to have played a part in all of the great upheavals of the twentieth century.
Marx wrote poetry too, some quite anarchic, here is the start of one entitled Feelings:
Never can I do in peace
That with which my Soul's obsessed,
Never take things at my ease;
I must press on without rest.
Others only know elation
When things go their peaceful way,
Free with self-congratulation,
Giving thanks each time they pray.
I am caught in endless strife,
Endless ferment, endless dream;
I cannot conform to Life,
Will not travel with the stream.
Heaven I would comprehend,
I would draw the world to me;
Loving, hating, I intend
That my star shine brilliantly…
Today I ask for humility to accept the fact that I need help and the resolve to ask for it