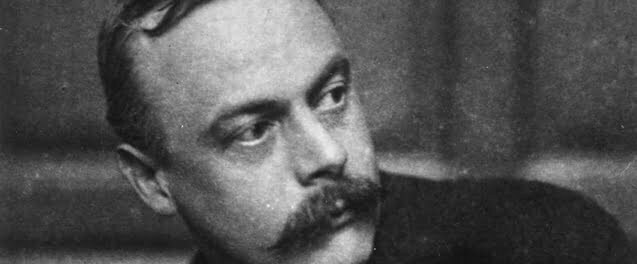 Kenneth Grahame's childhood with boats
On this day in 1859 the author Kenneth Grahame was born. Known for The Wind in the Willows, Graham drew on his own childhood experiences of 'messing about in boats' on the Thames.
Although he started writing and publishing articles as a young man he did not publish The Wind in the Willows until 1908, at the age of 49. This was the year that he left the Bank of England, where he had worked for 29 years.
There is only one possible choice for today's poem. It is Mr Toad. Grahame is said to have modelled his famous character on the behaviour of his deeply troubled son, Alastair:
The world has held great Heroes,
As history-books have showed;
But never a name to go down to fame
Compared with that of Toad!
The clever men at Oxford
Know all that there is to be knowed.
But they none of them know one half as much
As intelligent Mr Toad!
The animals sat in the Ark and cried,
Their tears in torrents flowed.
Who was it said, 'There's land ahead'?
Encouraging Mr Toad!
The army all saluted
As they marched along the road.
Was it the King? Or Kitchener?
No. It was Mr Toad.
The Queen and her Ladies-in-waiting
Sat at the window and sewed.
She cried, 'Look! Who's that handsome man?'
They answered, 'Mr Toad.'
To listen to this poem, click here;
Today I will try to keep things simple: to give and to receive in a direct and simple manner without manipulation.