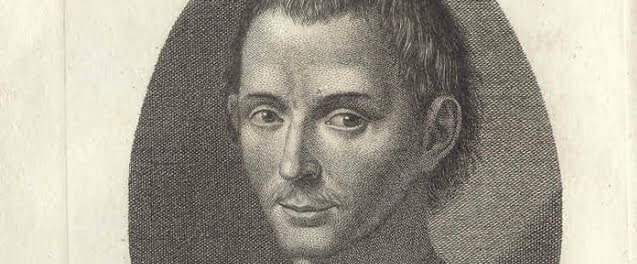 Niccolo Machiavelli puts realism into politics
On this day in 1469 Italian writer and politician Niccolo Machiavelli was born.
In the turbulent times of the Renaissance, Machiavelli gained personal experience in Florence of the need for strong and decisive leadership as the various city states of Italy battled for influence. His most famous work The Prince deals with good governance and was written after the Medici family had recovered power in the city.
The book's apparent approval of devious and unscrupulous practices whereby the end justifies the means, by those in positions of government, has led to the use of the word 'Machiavellian'. It thus signifies a new approach whereby political realism is preferred to political idealism of the kind proposed by, for example, Plato in his Republic.
Here is a poem by William Butler Yeats, about life, A Man Young And Old:
Endure what life God gives and ask no longer span;
Cease to remember the delights of youth, travel-wearied aged man;
Delight becomes death-longing if all longing else be vain.
Even from that delight memory treasures so,
Death, despair, division of families, all entanglements of mankind grow,
As that old wandering beggar and these God-hated children know.
In the long echoing street the laughing dancers throng,
The bride is carried to the bridegroom's chamber through torchlight and tumultuous song;
I celebrate the silent kiss that ends short life or long.
Never to have lived is best, ancient writers say;
Never to have drawn the breath of life, never to have looked into the eye of day; the second best's a gay goodnight and quickly turn away.
Today I will set my own house in order and not seek to manipulate others.