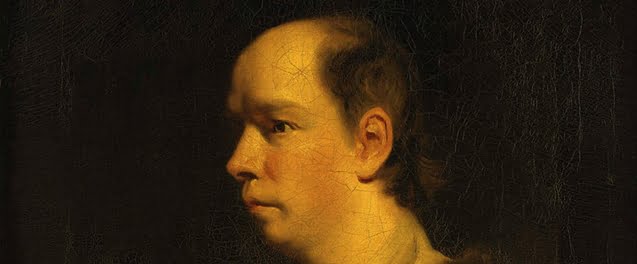 Oliver Goldsmith, playwright and compulsive gambler
On this day in 1774 the poet, novelist and playwright Oliver Goldsmith died aged 43. Dr Samuel Johnson wrote this epitaph: "Oliver Goldsmith: A Poet, Naturalist, and Historian, who left scarcely any style of writing untouched, and touched nothing that he did not adorn. Of all the passions, whether smiles were to move or tears, a powerful yet gentle master. In genius, vivid, versatile, sublime. In style, clear, elevated, elegant."(The original is in Latin.)
Born in Ireland, he went to Trinity College, Dublin and later studied medicine unsuccessfully in Edinburgh. Coming to London he began writing, his most famous works being the play 'She Stoops to Conquer' and the novel 'The Vicar of Wakefield'. Goldsmith was always short of money because he was a compulsive gambler. A founder member of 'The Club', a literary group that included Johnson and Horace Walpole, he was known as the 'inspired idiot' because of his dissolute lifestyle. Johnson said of him: "No man was more foolish when he had not a pen in his hand, or more wise when he had." Here is one of his poems, The Gift (To Iris):
"Say, cruel Iris, pretty rake,
Dear mercenary beauty,
What annual offering shall I make,
Expressive of my duty?
My heart, a victim to thine eyes,
Should I at once deliver,
Say, would the angry fair one prize
The gift, who slights the giver?
A bill, a jewel, watch, or toy,
My rivals give-and let 'em;
If gems, or gold, impart a joy,
I'll give them-when I get 'em.
I'll give-but not the full-blown rose,
Or rose-bud more in fashion;
Such short-liv'd offerings but disclose
A transitory passion.
I'll give thee something yet unpaid,
Not less sincere, than civil:
I'll give thee-Ah! Too charming maid,
I'll give thee-To the devil."
Today I reflect that there is a time to be foolish and a time to be serious.