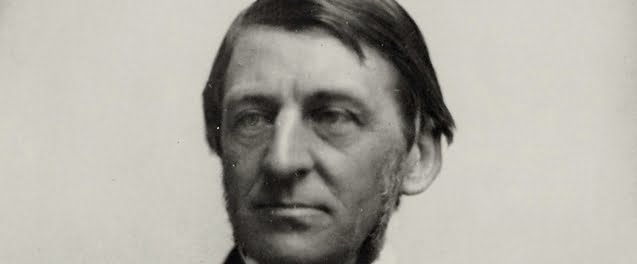 Ralph Waldo Emerson and the 'shot heard round the world'
On this day in 1803 American writer and poet Ralph Waldo Emerson was born. Known today as a leader of the Romantic Movement, he wrote the well-known Concord Hymn that features on the Concord monument (where the War of Independence is said to have started). It begins:
By the rude bridge that arched the flood,
Their flag to April's breeze unfurled,
Here once the embattled farmers stood,
And fired the shot heard round the world.
Emerson eschewed organised religion (in spite of having been ordained a pastor), in favour of transcendentalism, a movement that he was instrumental in starting, which taught that God does not necessarily reveal the truth, but this can be learnt from nature. Here is his strange but magical poem, Brahma:
If the red slayer think he slays,
Or if the slain think he is slain,
They know not well the subtle ways
I keep, and pass, and turn again.
Far or forgot to me is near;
Shadow and sunlight are the same;
The vanished gods to me appear;
And one to me are shame and fame.
They reckon ill who leave me out;
When me they fly, I am the wings;
I am the doubter and the doubt,
And I the hymn the Brahmin sings.
The strong gods pine for my abode,
And pine in vain the sacred Seven;
But thou, meek lover of the good!
Find me, and turn thy back on heaven.
Today I will remember that the truth is not always readily apparent but can be found with perseverance.